India has been into the diaper manufacturing business since long; however, with the rise of made in India campaign, the demand for Indian diapers has increased. The increased need for country diapers has given rise to several diaper manufacturers in India. The Indian diapers hold a market share of 3%, while 80-85% is dominated by leading brands like Pampers, Huggies, Mamy Poko Pants, and Libero. The estimated worth of Indian diapers is estimated to be $300 million. The increasing number of childbirths in India has increased the demand for diapers, thus boosting the diaper industry. The annual revenue generated by the baby diaper segment amounts to a whopping sum of $5,235 million, and it is expected to grow by a margin of 6.2% by 2023.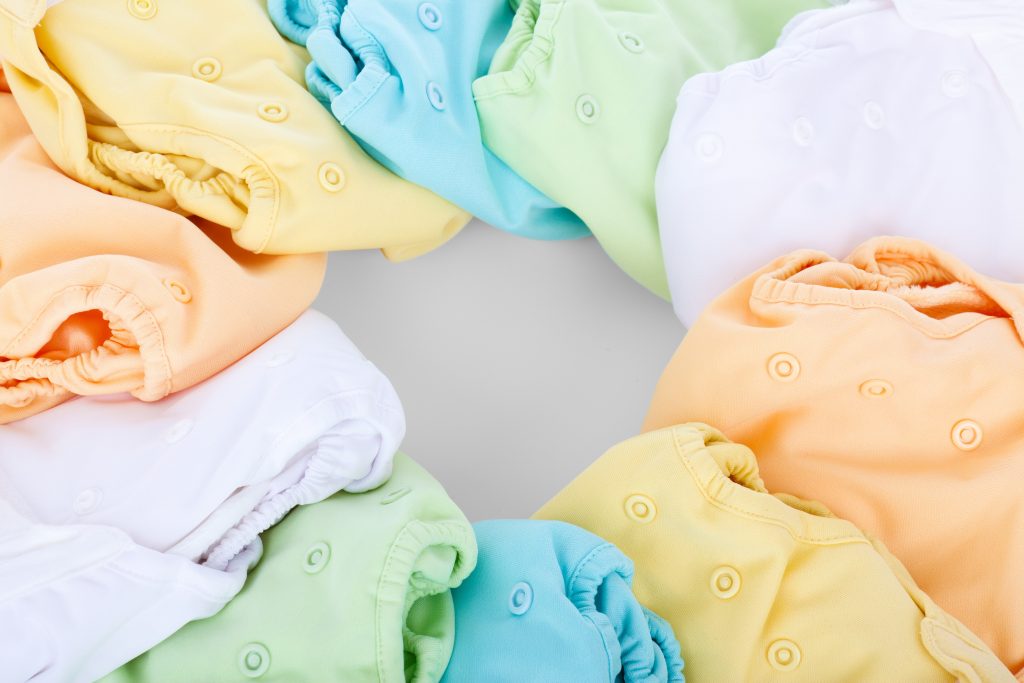 The Indian diaper industry employs 30% of the Indian population. Diapers made in India are known to economical and eco-friendly. The rising awareness about public health has increased the demand for diapers. The diaper market mainly consists of baby diapers in India, with more than 95% volume share, whereas adult diapers account for the remaining 5% of the market. The adult diapers have just started their foray into the mainstream market. In India, the baby diapers are divided into five major categories which are as follows:
Disposable diapers
Modern cloth diapers
Training pants
Swim pants
Biodegradable diapers
The rising awareness through media campaigns about the different diaper brands and the benefits of using disposable diapers has increased the Indian diaper market's revenue. The various market trends and developments of the diaper industry are as follows:
Existence of multinational brands
Player's aggressive promotional activities
Full availability through modern retail formats
Increasing hygiene awareness among Indian mothers
Makers continue to focus on diaper's comfort and thinness
As per recent statistics, India's diaper market is currently worth Rs 52.14 billion, with the year-on-year growth pegged at 14%. The Indian diaper market has undergone a transition in the last decade with pant-style diapers replacing the traditional open and tie approach as people required something quick and convenient. Having talked enough about the statistics here is a list of the top
diaper manufacturers in India.
1. Himalayan baby pants
The Himalaya group manufactures Himalayan baby pants. The company's diapers are designed for comfort, protection, and for providing total care of the baby's skin. Himalaya diapers are also eco-friendly and specially designed for Indian babies. The Himalaya group is a leading Indian brand that focuses on the manufacture of health and wellness products. The company was started in 1930 as a drug manufacturing firm and, with time, ventured into the production of wellness products. For the past 90 years, the company has worked with the vision of touching people's lives with the promise of wellness in every home and happiness in every heart. The products manufactured by the company are loaded with the goodness of nature. The company for the manufacture of products combines the benefits of herbs and plants with science and technology.
Products
Medicines
Diapers
Powders
Nutrition tablets
Animal health essentials
Baby care goods
Personal care goods
Location: Makali, Bengaluru, KA, 562 162, India
2. Cuddles pant diapers
Cuddles Pant style diapers is an Indian brand of premium quality diapers. The diapers by the company are known for providing comfort and protection. The company offers India's first advanced diapers that are made with QuickMax technology and soft, breathable materials. Cuddles makes use of technology to manufacture comfortable and hygienic baby diapers. The company works to provide super comfort, super dryness, and super protection to the babies. For the manufacture of the diapers, the company combines next-generation technology with intelligence to yield highly functional diapers.
Products
Pant style diapers
Nappies
Wipes
Location: Pithampur,Dist-Dhar,M.P, Indore- 454775,India
3. Pigeon baby diaper
Pigeon baby diaper is a company that is known for the manufacturing of mother and baby care products. The company is known to produce diapers that provide a unique slim-fit design. The diapers by the company are super absorbent and also prevent leakage.
Products
Nursing bottles
Nipples
Baby wipes
Tissues
Baby nappy
Soft and dry diapers
Location: 216, 2nd Floor, Suncity Business Tower, Sector 54 Gurugram Haryana 122003 IN
4. Chicco Diapers
Chicco diapers are known for the production of dry fitting diapers. The products of the company are comfortable, slim, and easy to wear. Chicco diapers are known to be skin-friendly and can prevent leaking with maximum levels of absorbance. The company was established in 1946 and over the years has established itself as a successful leader in the diaper industry. Chicco diapers work with the vision of becoming market leaders in the diaper business.
Products
Diaper rash cream
Anatomical potty duck
Talcum powder
Soft toilet trainer
Dry diaper Chicco midi
Dry fit diaper
Veste asciutto diaper
Liquid talc
Nappy cream
Soft cleaning wipes
Location: Shop no -D 426 3rd floor, Mall of India, Sector 18, Noida, Uttar Pradesh 201301
Are you planning to start with a diaper manufacturing business? Looking to collaborate with diaper manufacturers in India? Reach out to us at exportsconnect.com by filling in the form. We have a list of the leading diaper manufacturers in India that you can collaborate with for business expansion.
Do check out http://blog.exportsconnect.com/the-garment-exporters-in-india/ for Top Garment Exporters in India.
FAQ's
1. What are the Different Types of Diapers?
Here's a list of different types of diapers that are available in the market today.
Disposable Diapers – Disposable diapers are basically use-and-throw diapers. You can make your baby wear it once then discard it.
Pull-Ups – These diapers are worn like pants.
Preemie Diapers – These are designed for preterm infants whose umbilical cord stub is healing. These diapers are smaller than the standard disposable diapers.
Underwear Diapers – These diapers are designed to transition a baby to wearing regular pants during the potty training phase.
Swim Diapers – These have elasticated cuffs, are leak-proof, and prevent spills in the water.
2. Are There Different Types of Diapers for a Baby Girl and Baby Boy?
Yes, there are different types of diapers available for baby boys and girls.
3. Do Baby Diapers Expire?
Most baby diapers don't have an expiry date, but it is always advisable to contact the brand and inquire just to be sure.
4. Do diapers contain chlorine? Is it safe?
Chlorine is not generally used in the diaper, but is used in the process of bleaching the paper or material used to make diapers. The concern of safety arises due to the fact that the bleaching process makes chlorine emit traces of toxic chemicals, like dioxins which are cancer-causing in nature.
Hence a lot of parents go for chlorine free diapers in order to avoid the exposure of dioxins on their baby's delicate skin.
Chlorine free diapers are generally less harmful to the environment and also suitable for babies with sensitive skin.
There are studies which have found out that chlorine also exists in some of the cloth diaper brands as well.
5. Scented diapers – Are they safe?
Scented diapers can be bad for your baby because fragrances often include many undisclosed chemicals that may be potentially dangerous. Most of the scents which are used, are generally tested for suitability on baby skin, but if your baby is extra sensitive then you have to check on if you really want to use it or no.
It is not impossible to find a completely unscented diaper for the baby but you can definitely find one if you do your research well.
6. What materials are used to make diapers?
An average diaper weighs between 1.4 and 1.8 ounces and is primarily made of cellulose, polypropylene, polyethylene, and a super absorbent polymer, as well as minor amounts of tapes, elastics, and adhesive materials.