Tea tree oil is an essential oil that has been associated with several health benefits. India is the second-largest producer of tea tree oil after China. The Indian tea tree oil is known for its health benefits and purity. The increased demand for Indian tea tree oil has given rise to several tea tree oil suppliers in India. The Indian tea tree oil market is worth for a sum of $38.0 million and is expected to reach to $59.5 million by 2025. The tea tree oil business contributes 42.3% to the Indian revenue.
Indian tea tree oil is exported to South Africa, Zimbabwe, Kenya, Australia, Canada, and European countries. The tea tree oil is used not just as essential oils but also in the production os shampoos, conditioners, skin cleaning lotion, mouth wash, body lotions, shower gels, cleansing soaps deodorants, hand wash sanitizers and face creams. The tea tree oil s expected to gain higher traction from the pharmaceutical industry due to its anti-inflammatory, antifungal, and antiviral properties. The tea tree oil is also used in the production of cosmetic products. Today the Indian market has major players who ace manufacturing, supplying, and producing tea tree oil. Here is a list of the top tea tree oil suppliers in India.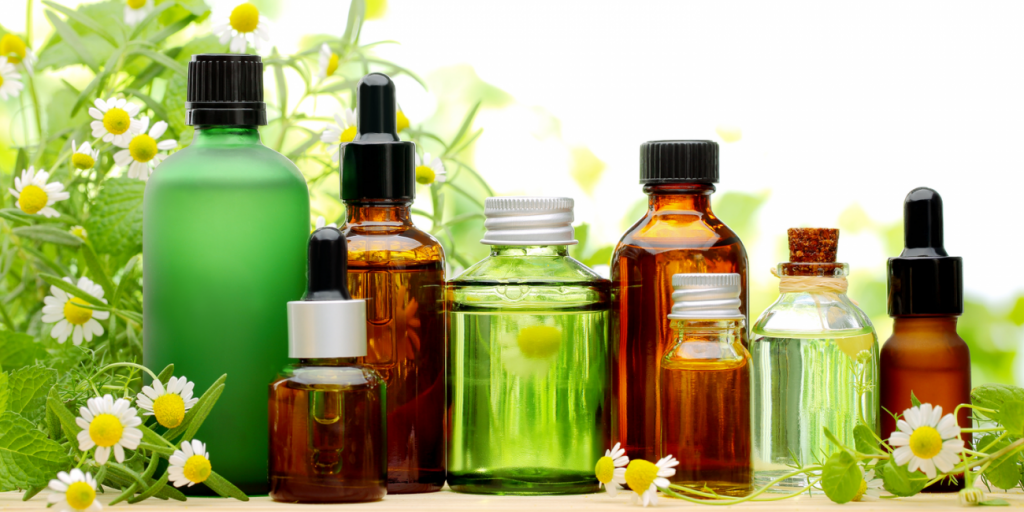 1. Veda Oils
Veda oils is an Indian company that is involved in the manufacture of essential oils and beauty products. The tea tree oils by the company are extracted from the leaves of Melaleuca Alternifolia. The oil is manufactured using steam distillation. The company aces in the production of pure Australian tea tree oil. The essential oils of the company are not just aromatic but also have medicinal benefits. The company's oils are used for treating conditions like itching, ringworm infections, athlete's foot, warts, corns, acne, headaches, dandruff, and the flu. The company's tea tree oils also help reduce oral inflammation, bad breath, and are used for the production of mouth wash and a remedy for treating laryngitis. Veda oil aces in the production of high-quality essential oils.
Products
Indian tea tree oil
Australian pure tea tree oil
Natural oils
Fragrance oils
Soap base
Floral waters
Natural clay powders
Soap making colors
Oleoresins
Waxes and butter
Location: A-91, Block A, Wazirpur Industrial Area, Wazirpur, Delhi, 110052
2. A.G Industries
A.G industries is a leading player in the production of tea tree oils. The company was established in 1990, and ever since its establishment has emerged as the leading manufacturer of and B2B supplier of the therapeutic grade of 100% organic essential oils and allied products. The company manufactures oils with the practice of steam distillation for necessary oil and cold pressing for carrier oils.A.G Industries works with the vision of providing the highest quality of tea tree oil to the customers.
Products
Essential oils
Tea tree oil
Carrier oils
Shea butter
Oleoresins
Serums
Fragrance oils
Floral water
Natural butter
Location: B-55, B Block, Sector 83, Noida, Uttar Pradesh 201305
3. Kanta group
Kanta Group is an ISO certified manufacturer and supplier of essential oils. Kanta group was established in 1971 and is known for the production of aromatic essential oils. The company for the production of necessary oil blends technology and their knowledge.
Products
Natural essential oil
Aromatic oils
Spice oil
Tea tree oil
Carrier oil
Spice Oil
Herb oil
Isolates
Fruit oils
Floral absolutes
Waxes
Oleoresins
Herbs
Spices
Aromatic Chemicals
Location: A-38, Phase 2nd, Sector 80, Noida – 201305, Uttar Pradesh, India
4. AVI Naturals
AVI Naturals is one of the country's leading wholesale essential oil suppliers and pure primary oil exporter. The company aces in the production of os natural essential oils and waxes. Over the past 40 years of its existence, the company has earned the reputation of being a trusted name in the tea tree oil business. Avi naturals are known for the production of high-quality essential oils. The company works with the vision of being leaders in the tea tree oil industry and works to deliver high customer satisfaction.
Products
Natural essential oils
Carrier oils
Tea tree oil
Floral absolutes
Indian attars
Cosmetic butter
Certified organic oils
Hydrosols
Location: C-139, Jawahar Park, Devil Road, Khan Pur, New Delhi-11062(India)
Are you start with the tea tree oil supply business? Looking to collaborate with tea tree oil suppliers in India? Reach out to us at exportsconnect.com by filling in the form. We have a list of the leading tea tree oil supplier in India that you can collaborate with for business expansion.
You can also visit http://blog.exportsconnect.com/salt-suppliers-india/ for List of Best Salt Suppliers in India.