We dwell in the 21st century, where life cannot be imagined without gadgets. However, just like vehicles incomplete without tires; similarly, the devices cannot function without batteries. The batteries give power to the gadgets and enable their function. Be it small gadgets like mobiles or bigger ones such as inverters; every electronic device needs a battery to function. Earlier India used to import cells from other countries, but with the rise of the Indian battery manufacturing industry, the export business has seen a downfall and top battery manufacturers of India have been rising up.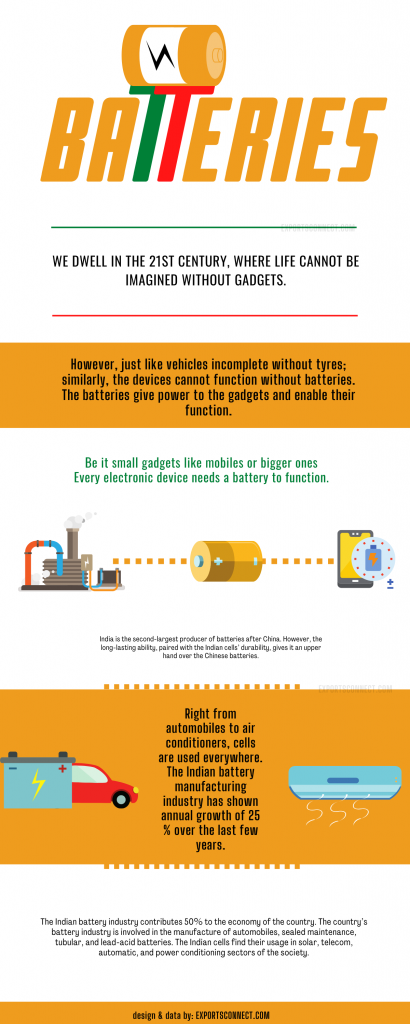 India is the second-largest producer of batteries after China. However, the long-lasting ability, paired with the Indian cells' durability, gives it an upper hand over the Chinese batteries. Batteries find their usage in all the walks of life. Right from automobiles to air conditioners, cells are used everywhere. The Indian battery manufacturing industry has shown annual growth of 25 % over the last few years.
The Indian battery industry contributes 50% to the economy of the country. The country's battery industry is involved in the manufacture of automobiles, sealed maintenance, tubular, and lead-acid batteries. The Indian cells find their usage in solar, telecom, automatic, and power conditioning sectors of the society. Here is a list of the top battery manufacturers of India.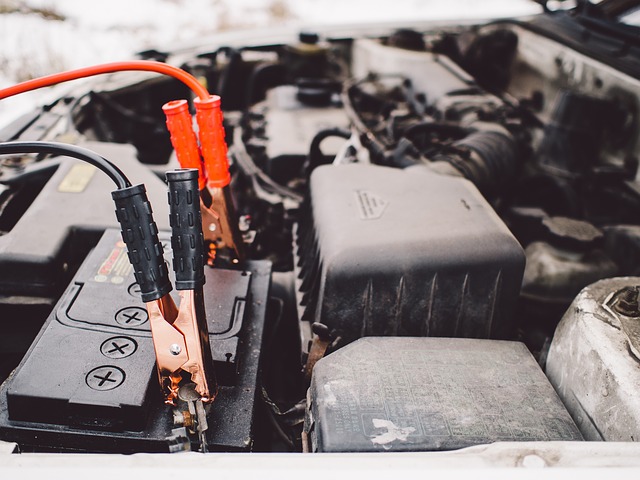 1. Exide Industries Ltd
Exide industries if a leading name in the battery manufacturing sector. The company, on average, receives an annual revenue of Rs 55.281.1 million. Exide industries produce storage batteries that have a capacity fo 2.5 Ah to 20,400 Ah. With manufacturing factories in Maharashtra, West Bengal, Tamil Nadu, and Haryana, the company manufactures several tons of batteries every year. The company started with the manufacturing of storage batteries for domestic purposes, but with their growing popularity went on to become the largest manufacturers and exporters of batteries.
Products
Automotive. Batteries.
Industrial. Batteries.
Inverter. Batteries.
Solar. Batteries.
Genset. Batteries.
Submarine. Batteries.
Home UPS. Systems.
E-Rickshaw. Vehicles
Location: 6A, Hatibagan Road, Entally, Kolkata 700 014, Ph: 033 2286 6158/6159
2. Luminous Power Technologies Pvt. Ltd.
They founded in 1988 Luminous Power Technologies Pvt. Ltd. is known as a top name in the battery manufacturing industry. The company is involved in the production of automobiles, inverter, and industrial batteries. With 28 offices and 3200 channel partners, the company has earned global recognition for its products with its effort and dedication.
Products
Automotive. Batteries.
Industrial. Batteries.
Inverter. Batteries
Location: C8 and C9, Community Centre, Behind Janak Cinema Complex, Janakpuri, New Delhi 110058
3. Amara Raja Batteries Ltd
Amara Raja Batteries is a manufacturing firm that works in collaboration with Johnson Control Inc, USA. The company is the most massive manufacturer f standby valve-regulated lead-acid batteries in the Indian Ocean Rim Region. Amara Raja Batteries, over the years, has established itself as a top manufacturer of automotive batteries. The company produces the cells under the brand name of Amaron and Tribal. ARBL is the pioneer of Amaron maintenance-free batteries in India. The company provides cells for the UPS sector, Indian railways, and oil, natural gas industries.
Products
Automotive batteries
Industrial batteries
UPS system batteries
Location: 5th Floor, Astra Towers, 12P, Kondapur, Hi-tech City, Hyderabad 500038
4. Su-Kam power systems ltd
Su-Kam power systems are India's most admired power solutions provider. The company is known for its export of batteries across 70 countries worldwide. Su-Kam is known for developing intelligent power backup solutions and eco-friendly cells that reduce the carbon footprint. The company has seven states of art manufacturing facilities that are distributed across 3 locations, which are Baddi in Himachal, Nepal, and Gurgaon. Su-Kam batteries are OHAS-18001 certified. The company's manufacturing infrastructure is equipped with automatic conveyor lines and automated testing systems to produce enhanced, reliable products.
Products
Inverters
Batteries
Transformers
OLU
Solar products
Location: Plot No. 54, Udyog Vihar, Phase VI, Sector-37, Gurgaon 122001
5. HBL power system
Established in 1977, HBL power systems are listed amongst India's leading names of battery manufacturers. In the initial phase, the company started with the manufacturing of aircraft batteries and eventually ventured into the making of specialized cells.HBL power system has also been into the production of small AC and DC motors, spun reinforced concrete, and green technology products. The primary company areas of import sectors are electronics, defense electronics, and railway electronic signaling.
Products
Aircraft batteries
Inverter batteries
Industrial batteries
Electronic device batteries
Defense electronic device batteries
Locomotive batteries
Ac motors
Dc motors
Spun reinforced concrete
Location: No 8-2-601, Road No.10, Banjara Hills, Hyderabad 500034
So these are a few battery manufacturing firms in India. Did you find the post informative? Which is your favorite battery brand? Share your opinions with us in the comments below.