Glycerine or glycerol is an essential constituent of oils and fats. Glycerine is available in a large variety in the country. Indian glycerine is known for its superior quality and purity. The increased demand for Indian glycerine has given rise to several glycerine suppliers in India. The soap factories and oils do the manufacture of glycerine in India. Initially, glycerine was solely manufactured by Lever Bros(India) ad Tata Oil Mills Co. Ltd.
Earlier, the glycerine consumed in India was entirely imported, and it was only at the end of 1935 when Lever Bros. started to manufacture soap on a large scale in Bombay that glycerine began to be produced in India. The Tata Oil Mills, also around the same time, had put up a Glycerine Recovery Plant.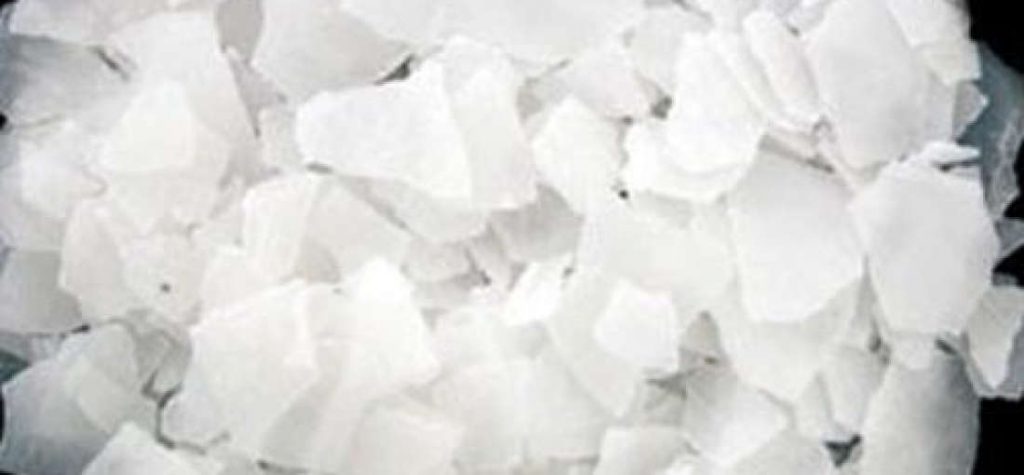 Over the years, several glycerine manufacturing plants have developed in India. The Indian glycerine industry is worth $2.19 billion and is expected to reach a sum of $2.12 billion by 2021. The worth of the Indian glycerine market has shot up by 6.8% over the last years. The glycerine produced in India is used in the health and cosmetic industry. The glycerine is used to provide personal care, food & beverage, pharmaceutical, and makeup essentials. The low production cost, labor cost, and lenient regulations encourage the manufacturers to expand the manufacturing facilities in the country. This has, in turn, increased the drive for the enhanced demand for glycerine. Here is a list of the top glycerine suppliers in India.
1. Pure Chemicals Co.
Pure Chemicals Co. is a leading industrial glycerine supplier in India. The glycerine manufactured by the company is supplied to Singapore, Sri Lanka, Australia, and Dubai. The company has 27 branches across India that are involved in glycerine production and a broad spectrum of chemicals in bulk quantities. The company is a leading international organization that specializes in chemical manufacturing and distribution. With 37 years in business, the company has earned itself a name in the market. Pure Chemical Co. works with the vision to provide quality fuels and chemicals in the market.
Products
Glycerine
Fine chemicals
Textile Chemicals
Paper Chemicals
Paints & Coatings
Finished Lubricants
Rust preventives
Water Treatment Chemicals
Sugar Chemicals
Food colors
Lubricants Specialty
Oil field chemicals
Leather chemicals
Pressroom chemicals
P.U. Additives
Pigments exports
Polymers & Additives
Location: H – Block, 15th main road, Anna Nagar, Chennai – 600 040 Tamil Nadu – India
2. Godrej Industries
Godrej Industries is one of the oldest businesses of the Godrej Group. The company was established in 1963 and, ever since its inception, has supplied glycerine to North and South America, Asia, Europe, Australia, and Africa. The products by the company are known for the production of high-quality products.
Products
Refined Glycerine
Glycerine USP
Refined Glycerine B.P.
Fatty Alcohols
Fatty Acids
Surfactants
Glycerine
Oleo Derivatives &
Specialty Chemicals
Location: Godrej Industries Limited, Godrej One, Pirojshanagar, Eastern Express Highway, Vikhroli, Mumbai – 400079, India.
3. Niram Chemicals
Niram chemicals over the years have become the leading name in the glycerine supply industry. The company is known as the manufacturer of a wide range of products, including glycerine liquid and glycerin lp/bp. The company was established in 1990 and has become the leading trader and distributor of chemical range over the years. Niram chemical products are known for their precise composition, longer shelf life, and stable P.H. range. The company receives an annual turnover of Rs 25-50 crore.
Products
Cosmetic Chemical
Polysorbate Acid
Cosmetics Raw Materials
Ethoxylates Acid
Herbal Medicine
Petroleum Jelly
Glycerine
Liquid Paraffin
Liquid Oil
Cetyl Alcohol
Glycerol Monostearate
Nonylphenol Ethoxylate
Location: Bhagwati Niwas, Bhagwati Niwas, Opp. Navkar Plaza, Bajaj Road, Bajaj Road, Nevada, Kamala Nagar, Vile Parle West, Mumbai, Maharashtra 400056
4. Indus Chemicals
Indus Chemicals has been one of the leading organizations in the production and supply of glycerine products and glycerine all across India. The Company has evolved into an organization with several years of experience in Chemical Sales and Marketing. We are the distributors of Proctor & Gamble Chemicals & Supreme Petrochem Ltd. Indus chemicals works from scratch to the top and deals raw material from used to manufacture a variety of products Like SLS, SLES, BKC, Amino Oxide, Cetrimide, Quaternary Ammonium Compounds, Textile Lubricants, Industrial Chemicals, Oilfield, Adhesives, Coatings, Inks, Paints, Resins, Paints & Textile Binders, Ethoxylates Etc.
Products
Lauryl Alcohol
Ceto Stearyl Alcohol
Lauryl Alcohol Ethoxylates
Tertiary Amines
Glycerine
Monomer
Propylene Glycol Industrial
Vinyl Acetate Monomer
Location – (A Unit Of Indus Petrochem Ltd)
# 1501-A, Universal Majestic,
P.L. Lokhande Marg,
Behind R.B.K International School,
Chembur (West), Mumbai- 400088.
Are you planning to start with the glycerine supply business? Looking to collaborate with glycerine suppliers in India? Reach out to us at exportsconnect.com by filling in the form. We have a list of the leading with glycerine suppliers in India that you can collaborate with for business expansion.
Also check out http://blog.exportsconnect.com/best-diaper-manufacturers-in-india/ for list of Best Diaper Manufacturers in India.