India is known as the largest producer of soybean in India. Indian soybean is known for its premium quality and rich texture. The increased demand for Indian soybean has given rise to several soybean exporters in India. Soybean is India's main summer-sown oilseed, and it serves as a contributor in India's vegetable oil business. India has also boosted the Indian exports of animal feed ingredients soymeal to places like Bangladesh, Japan, Vietnam, and Iran.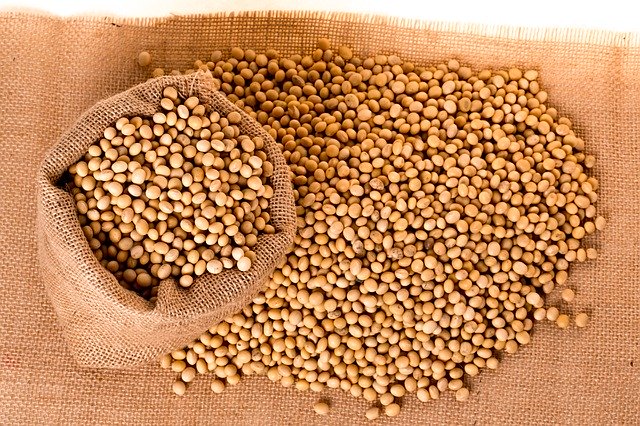 The soybean prices have risen to nearly 14% to 3,716 rupees per 100 kg. India produces around 10.8 million hectares of soybean every year. The soybean cultivation and export has increased by 6.8%. The soybean produced in India is used for the production of soy oil and animal feed. Around 80% of the soybean is produced in Maharashtra and Madhya Pradesh. The soybean is cultivated in India, along with several competing commodities such as cotton and pulses. The soybean output of India has increased by 38% to around 1.059kg per hectare. The primary soybean producing states of India are Madhya Pradesh, Maharashtra, Rajasthan, Telangana, Karnataka, Chhattisgarh, and Gujarat. The Union Ministry of Agriculture, in its report, has estimated the soybean production o rise to 13.46 million tonnes from 10.98 million tonnes in the near year. Here is a list of the top soybean exporters in India.
1. Suminter
Suminter India Organics is a producer of 100% certified organic and all-natural, non-GMO products. The company works with 20,000 farmers to deliver the highest quality of food, fibers, and other organic products. The company is a trusted and reliable provider of organic and sustainable agriculture products globally. Suminter works to be the leading name in the soybean production industry. The company works meticulously to raise the bar of soybean production and cultivation in India.
Products
Soybeans
Soybean meal
Spices
Sweeteners
Animal Feed
Oilseeds
Cereals
Herbs
Beans & Pulses
Location: X Cube 3rd Floor, New Link Road, Andheri(West), Mumbai 400053, Maharashtra, India
2. Phinix International
Phinix International is a firm that is committed to the production of premium quality of soybean. The soybeans produced by the company are used extensively in kitchens of various houses, hotels, restaurants, and canteens. The soybeans produced by the company have a longer shelf life, high nutritional value, low cholesterol, fat content, and the ability to provides ample vitamins. The firm provides a high grade of soybeans at affordable rates to the customers.
Products
Soybean
Herbs
Oilseeds
Spices
Grains
Animal Feed
Natural food colors
Natural food flavors
Processed products
Location: D-302, Gangawadi Society, L.B.S. Marg, Ghatkopar (West), Mumbai-400 0886, India
3. Aeon International
Aeon international is the largest exporter of soybean from India. The company exports the soybeans that they produce. The soybeans produced by the company are known for their premium quality of soybeans. The company exports soybeans and other essential products to the U.S.A., Brazil, and Argentina.
Products
Oilseeds
Grains
Soybeans
Cereals
Spices
Dals and Pulses
Pickles
Location: 22, Techniplex-1, Off S.V.Road, Goregaon-W, Mumbai-400062, India
4. Seair Exim Solutions
Seair Exim solutions is a trusted Indian export company that provides 100% genine soybean. The company is the leading exporter of soybean in the country. The company is known for the produce premium quality of soybean. Seair Exim solutions were founded in 2009 and ever since then has served around 24000 clients all over the world. The company provides more than 22,000 products across the globe.
Products
Soybean
Vegetables
Fruits
Spices
Dhoop
Seafood
Spices
Packed food
Location: B-1/E-2, 2ND Floor Mohan Coorertaive Estate, Mathura Road, New Delhi-44
Are you planning to start with the soybean export business? Looking to collaborate with soybean exporters in India? Reach out to us at exportsconnect.com by filling in the form. We have a list of the leading with soybean exporters in India that you can collaborate with for business expansion.
Do check out http://blog.exportsconnect.com/agarbatti-exporters-india/ for Best Agarbatti Exporters in India.