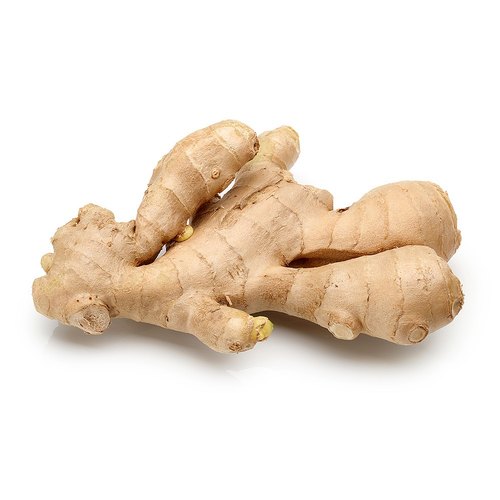 Ginger is one of the most utilized herbs in India. The intense flavor of ginger makes the curries aromatic and flavorsome. Ginger finds its usage in the making of nonveg curries as its overpowering flavor surpasses the unhealthy raw smell of the food. Ginger powder, in the form of dried ginger herb, is used as a seasoning agent. The other usage of ginger powder is in the cosmetic industry, where it is used for fragrance in soaps and perfumes. The versatile spice, along with culinary purpose, also is used. The antioxidant and anti-inflammatory properties of ginger have been used since long in traditional medicine. Thus, as a result, top Ginger Exporters from India have been growing up.
The medicinal and edible properties of ginger have led to its increased demand in the market. Ginger extract finds its usage in the nutraceutical and spice industry. The multi usability of ginger extra as increased its export demand, India is the second-largest producer of ginger extract after China. The ginger processing market of India annually generates revenue of $2 billion. 60% of the ginger produced in the country is exported in the global market while the remaining finds its demand in the Indian market. Every year India ships around 12,150 tons of ginger worth a whopping sum of Rs 141.08. Ginger is sold around the world at a rate of Rs 116.12 per kg. According to statistics, the demand for Indian ginger has gone up to $500 a tonne in the last few years. The primary ginger producing states of India are Himachal Pradesh, West Bengal, Andhra Pradesh, Assam, and Sikkim. So here is a list of some of the best ginger exporters of India.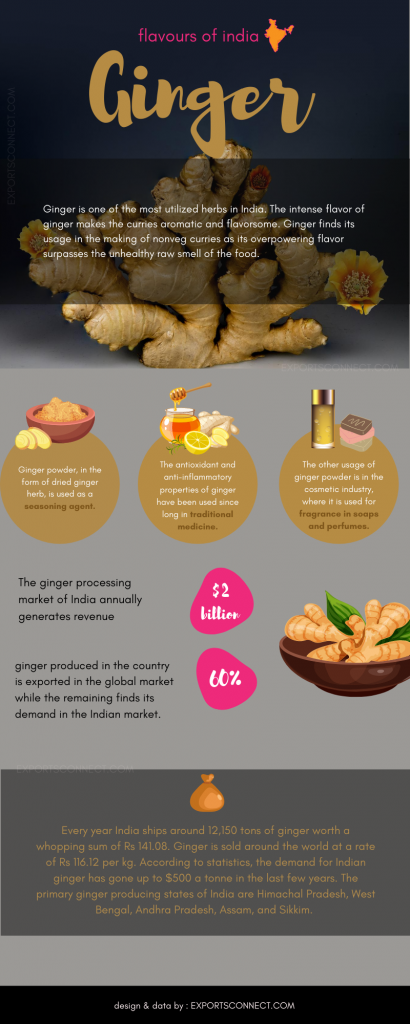 1. Geewin Exim
Geewin Exim is a leading name in the ginger export business of India. The company is known for its fresh supply oof ginger that it exports in the market. Geewin Exports based in Madurai, is known for its high quality of spice products. Every year the company delivers several tons of spices and fresh vegetables in the market. The company is known for its on-time delivery of products.
Products
Ginger
Vegetables
Cavendish banana
Rice
Indian Spices
Coco Peat
Cashew Nuts
Chickpeas
Chilly
Coconut
Location: No.14, Sonaiyar Kovil Street, Narimedu, Madurai, Tamilnadu, India – 625 002.
2. Deepkamal Exports Pvt. Ltd.
Deepkamal is an Indian export house that is known for the export of cochin ginger and Calicut ginger. The company exports both young and mature variants of ginger. Established in 1998, the government recognized the company with its dedication had earned recognition in the global market. The leading export destinations of the company are Russia, Ukraine, Poland, Germany, Jordan, Israel, and Brazil. The company is known for its premium range of spices that it exports in the global market.
Products
Ginger
Chilli
Turmeric
Black pepper
Fenugreek
Nutmeg
Cumin Seeds
Clove
Cardamom
Dill seeds
Oil Seeds
Dehydrated vegetables
Location: F-163, Ark Arcade, 1 St Floor,Shree Ashtavinayak CHS Ltd, Ganesh Chowk, Old D. N. Nagar, Andheri [West], Mumbai 400 053, India
3. PMRC Corporation
PMRC Corporation is an Indian authorized export company that is known for the export of fresh ginger. The company is known to export 3-4 types of ginger. PMRC Corporation, with their years of experience in the field, has earned the recognition of being leading names in India's spice export business. The company makes use of stringent quality measures to control the export of thee products. PMRC Corporation's products are known for their premium quality.
Products
Bhut Jolokia Chilli
Cardamom
Turmeric
Ginger
Garlic
Natural Vanilla
Cumin Sees
Pepper
Location: 229, Sreerampur Road (N), Koel Apartments – 1st Floor, Calcutta – 700084, India
4. Seair Exim Solutions
Seair Exim is known as a trusted and genuine exporter house of ginger. The company is known to export fresh ginger to 20 countries in the world.
Products
Location: Hardcore Corporation, Office No. 4, Chordiya Sankul, Nasik Road, Nasik- 422101
5. Hardcore Corporation
Hardcore corporation is an Indian export company that has been a preeminent exporter of garden-fresh ginger. The optimum quality paired with the freshness has increased its ginger demand in the market. Established in 2000, the company owning to its premium quality of products has become prime manufacturers of fruits, rice, and vegetables in a short period.
Products
Fresh Fruits
Fresh Vegetables
Basmati Rice
Non-Basmati Rice
Agro Products
Garden fresh ginger.
Location: Hardcore Corporation, Office No. 4, Chordiya Sankul, Nasik Road, Nasik- 422101
So these are some of the leading ginger exporters of India. Do you also prefer to add ginger to your curries? Share with us your thoughts on the ginger manufacturing of India in the comments below.
You would surely like our blog on Top Onion Exporters from India.