Tiles have today become an integral part of home improvement. The tiles make a big difference in the way the interiors and exteriors of the house look. The Indian tile industry every year grows at an annual rate of 15% per annum. Due to the increased demand for tiles in the global market today, there are several tile manufacturers in India. In the past five years, the tile industry has seen an investment of Rs 5000 crores. The overall size of the Indian tile industry is said to be worth a whopping sum of Rs 18,000 crores. In the last few years, tile production in India has increased by 600 million square meters.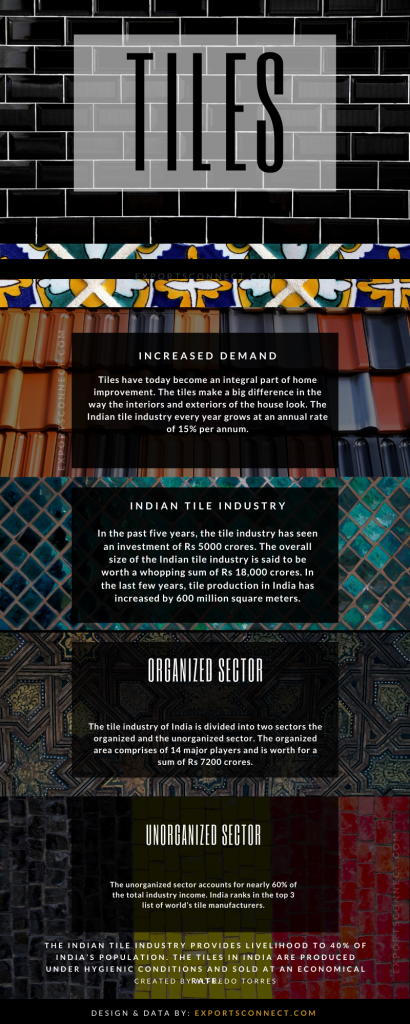 The tile industry of India is divided into two sectors the organized and the unorganized sector. The organized area comprises of 14 major players and is worth for a sum of Rs 7200 crores. The unorganized sector accounts for nearly 60% of the total industry income. India ranks in the top 3 list of world's tile manufacturers. The Indian tile industry provides livelihood to 40% of India's population. The tiles in India are produced under hygienic conditions and sold at an economical rate. The primary export destinations for Indian tiles are China, Brazil, Malaysia, Europe, and the U.S.A. Here is a list of the major tile manufacturers from India.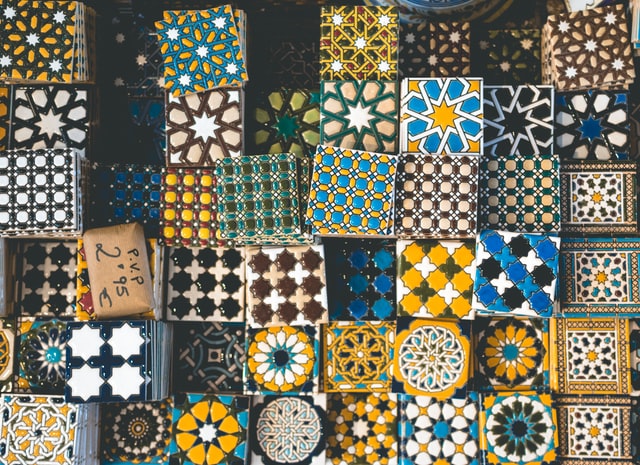 1.AGL Tiles
AGL tiles stand for Asian Granito India Limited and are the leading tile manufacturer in India. The company was established in 2000, and ever since then, it has come a long way in the tile business. AGL works with the vision of becoming the top tile manufacturer and supplier from India. Within a short span of 19 years has established its retailer footprint in the global and domestic market. The company specializes in the manufacturing of ceramic tiles. AGL tiles export several varieties of flooring to 58 countries of the world. The company is also in the manufacture of designer tiles.
Products
Certified Tiles
Polished Vitrified Tiles
Composite Marble
Quartz Tiles
Ceramic Floor
Glazed Vitrified Collection (Grestek)
Grestek Marble
Outdoor Tiles
Tac Tiles
Location: 202, Dev Arc, Opp. Iskcon Temple, S.G. Highway, Ahmedabad – 380015, Gujarat, India
2. Sakar Marbo
Sakar Marbo is a 20-year-old firm that is involved in the manufacturing and export of tiles. The company specializes in the manufacturing of porcelain tiles. Sakar Marbo was established in 1998 to drive a difference in the tiling industry. The company is driven by innovation as it has the urge to come up with design products. Over the years, the company has mastered the art of tile manufacturing. The impeccable and splendid design of the titles leagues manufactured by the company have successfully set the benchmark for ceramic and porcelain. The company excels in the manufacture of a superior grade of classy products that yield an elegant and eternal appeal.
Products
Porcelain Tile
Ceramic Tile
Vitrified Tile
Location: Sakar Granito (India) Private Limited, 401, 4th floor, Shefali Center, Paldi, Ahmedabad – 380006, Gujarat, India
3. Lavish Granito Pvt. Ltd.
The lavish granite Pvt. ltd. is known for the manufacture of finesse opulent tiles. The company is the largest manufacturer and exporter of ceramic tiles. The ISO certified company has raised the benchmark for the production of tiles. Lavish Granito is known for the manufacture of products using high-end machinery through the quality control process.
Products
Ceramic tiles
Polished glaze
Vitrified tiles
Vitrified tiles
Digital tiles
Porcelain Tiles
Location: Survey No.127/1 P2p1, 135/2 P1, And 135/2 P2, Village – Unchi Mandal, Morbi, Gujarat 363641 India
4. Somany
Somany is a leading name in the tile manufacturing business. Since 49 years of its existence, the company has been redefining Indian interior décor and tiles industry. Somany has a state-of-the-art infrastructure where it manufactures home décor solutions. The company specializes in the manufacture of wooden floor tile design and bathroom fittings. The tiles by the company are made with water-resistant materials.
Products
Ceramic tiles
Floor tiles
Polished vitrified tiles
Digital tiles
Wall tiles
Wall claddings
Sanitary
Bathroom fittings
Location: Somany Ceramics Ltd. F 34, Sector 6, Noida – 201301, Uttar Pradesh, India
5. Bajaj Tiles
Showing a sheer dominance across various fields, the Bajaj group has been redefining success in the manufacturing of Tiles as well. After an overwhelming response from the domestic market, Bajaj Tiles came out as a giant industry in the Global market thereafter. Since its formation in 1992, Bajaj Tiles has been a leading group in the tiles manufacturing industry and doing wonders with the export business, with its specialty in glazed wall tiles, digital wall tiles, and heavy-duty industrial tiles.
Products
Wall Tiles
Floor Tiles
Outdoor/ Parking Tiles
Multicharged Vitrified Tiles
Digital – Glazed Tiles
Location – 206, 2nd Floor Dev Arc, Nr, Iscon Cross Road, S.G. Highway, Ahmedabad – 380 015
E-Mail: [email protected]
6. Simpolo Ceramics
Simpolo Ceramics has been a fast-growing brand and one of the leading manufacturers in the Tiles Industry. The manufacturing company has been awarded in itself with some of the known achievements in this industry. Since its formation in 1977, Simpolo Ceramics came across accomplishing various milestones. Setting a good benchmark in the domestic market, the company looks forward to attaining worldwide recognition. It aims in pursuing the best business deals and maintaining integrity with its fellow customers, partners, employees, etc.
Products
Vitrified Tile
Bathroom Tile
Kitchen Tile
Outdoor Tile
Fullbody Tile
SanitaryWare
Wall Tile
Location – Address: Old Ghuntu Road, Morbi – 363642, Gujarat, INDIA
Toll-free Number: 1800 233 2223
Are you start with the tiles manufacturing business? Looking to collaborate with tile manufacturers in India? Reach out to us at exportsconnect.com by filling in the form. We have a list of the leading tile manufacturers in India that you can collaborate with for business expansion.
You can also visit http://blog.exportsconnect.com/top-bearing-suppliers-india/ for list of Top Bearing Suppliers in India.
FAQ's
1. Which city is famous for tiles in India?
Morbi is the hub of ceramic tiles manufacture. It is a district in the Saurashtra region of Gujarat. It is a one-stop for your flooring and bathroom solutions. Morbi, a city in the state of Gujarat is known as the ceramic city of India.
2. Can floor tile be used on walls?
Most types of tile used in flooring can also be used on walls and other vertical surfaces. Since floor tiles require so much durability to withstand foot traffic, using them on walls can additionally work well. However, any tiles that are applied to exterior walls will need to be resistant to frost and other harsh weather and environmental conditions.
3. What is the difference between porcelain and ceramic tiles?
Broadly defined, ceramics are different combinations of dirt, mud, and stone that are exposed to extreme heat, making them very hard. The word "ceramic" is actually refers to a huge category of materials and processes for making everything from bowls and cups, to sculptures, building materials (like tile!), and tools. Even the fillings in your teeth are technically made of a type of ceramic!
Ultimately, porcelain is simply one specific type of ceramic. The confusion comes from the fact that homeowners, bloggers, and people in the flooring industry often refer to "ceramic" and "porcelain" as separate materials. Let's put it this way: all porcelain is ceramic, but not all ceramics are porcelain.
4. What is better between Marble vs Marble Tiles?
While marble slabs come in various shades and of different quality, they are not always easy to maintain and requires care. Marble tiles on the other hand manufactured with same marble look and come in various shades, finishes and sizes at much competitive prices. Not just this marble tiles are easy to clean and maintain.