Basmati Rice is a long-grain aromatic rice that has been grown since ages in India. Basmati is one of the best and supreme qualities of rice produced in India and is exported with the help of Top Basmati Rice Exporters in India. The increased demand for this rice variant has lead to the rise of several basmati rice exporters in India. The fluffy and soft texture of the basmati rice has pointed to its popularity around the world. The primary characteristic of basmati rice is its extra-long and slender texture along with its ability to elongate twice its original size. The distinct aroma and the exquisite taste of basmati rice separate it apart from the league. Basmati rice is used for the making of pulao and biryani.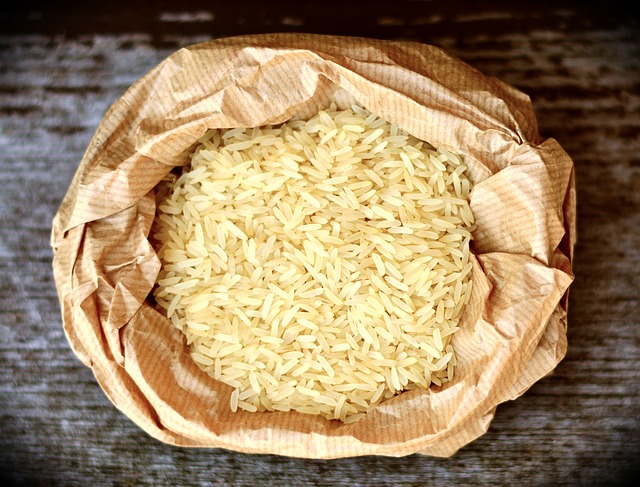 The primary basmati rice-producing states of India are Jammu and Kashmir, Himachal Pradesh, Punjab, Haryana, Delhi, Uttrakhand, and western Uttar Pradesh. India is the largest producer of Basmati rice in India. At an annual rate, India is known to export 65% of the total basmati rice production around the world. India produces 70%of the world's basmati rice production. The primary basmati rice-producing states of India are Punjab, Haryana, Himachal Pradesh, Delhi, Uttarakhand, Uttar Pradesh, and Bihar. Here is a list of the top basmati rice exporters in India.
1. Asm Global Inc.
ASM Global inc is a leading producer of basmati rice in India. The company is known for producing high-quality and supreme quality basmati rice. The consistent quality paired with the on-time delivery has made the firm establish the identity of acing rice exporters in the global market. The primary export destinations of the company are Africa, Bahrain, Belgium, Germany, Iran, Iraq, Italy, Kuwait, Saudi Arabia, U.A.E., Muscat, Oman, U.S.A., Spain, U.K, and China. The years of experience have taught ASM Global to master the art of perfecting Basmati rice grain.
Products
Basmati rice
Most citronella incense sticks
Short grain white rice
Broken long-grain white rice
Broken long-grain parboiled rice
Long grain white rice
Location: ASM Global INC, Mr. Shri Ashish Bhutada, 671, Natrajmarg Amgaon Gondia, Gondiya, Maharashtra – 441902, India
2. Muskaan overseas
Muskan overseas is the best Indian supplier of basmati rice. The company works with the vision of attaining maximum client satisfaction by providing them with products at an affordable rate. With four decades of experience in the rice export business, the company has mastered the art of rice production. Established in 1972 the company has since then come a long way and established itself as a leading player in the basmati rice export game.
Products
Basmati rice
Pusa basmati rice
1121 Basmati rice
Sharbati rice
Location: Village Chopri, Taraori, Karnal – 132001 (Haryana) India
3. SKRM India
SKRM India is an authentic Indian basmati rice manufacturers and exporter. The company is known for the manufacture of the most excellent quality of basmati and non-basmati rice in India. Established in 1998 the company has been engaged in milling, processing and supply of the most excellent quality Indian basmati rice. The rice produced by the ISO-certified company is rich in taste and texture. Their rice products are known for their purity, delectable taste and refreshing aroma.
Products
Sella rice
Basmati rice
Parboiled rice
Brown rice
Raw rice
Steamed rice
Golden Sella Rice
Non-basmati rice
Location: SHREE KRISHNA RICE MILLS, Pakhana Road, Village Nandana, District – Karnal, Naraina Taraori – 132116, Haryana (India)
4. Rajesh Industries
Established in 1981, Rajesh industry is a leading producer of Basmati rice. The company is known to produce high quality and healthy range of rice. The products by the company are known for their delicious taste, alluring aroma and delectable flavor. The company has automated well-equipped processing units. The ISO-certified company is known for selling the finest and purest varieties of Basmati rice. The company has a dedicated team of professionals who look after the sourcing, processing, packaging and shipping of the rice. Rajesh industries work with the vision of becoming exemplary service providers in the rice industry.
Products
Sells rice
Pure Basmati Rice
Organic rice
1121 basmati rice
Location: 119/6, Mile Stone, GT Road, Opp to Neelkanth Dhaba, Daha Madanpur Village, Near Namastey Chowk, KARNAL, HARYANA – 132001, INDIA
Are you start with the basmati rice export business? Looking to collaborate with basmati rice exporters in India? Reach out to us at exportsconnect.com by filling in the form. We have a list of the leading basmati rice exporters in India that you can collaborate with for business expansion.
Check out http://blog.exportsconnect.com/rice-exporters-india/ for Top Rice Exporters in India.
FAQ's
1. What Is Basmati Rice?
Basmati rice (baz-MAH-tee) is a type of white rice commonly grown in the Himalayas, India, and Pakistan—with India producing about two-thirds of the world's supply. It is a long-grain rice that is characterized by a light nutty flavor and floral aroma, and it's popular in rice pilaf and as a side dish for the curry.
2. Who is the largest exporter of rice?
India has stood in the number one position for many decades, exporting all types and qualities of rice across continents.
3. What are the different types of basmati rice?
The Different Types of Basmati Rice in India
(i) Pusa Basmati 1121. Also known as Muchal Basmati, this variety of Basmati Rice has a long-tipped point. …
(ii) Pusa Basmati – 1. The Pusa Basmati – 1 has extra-long rice grains accompanied by a pleasant aroma. …
(iii) Ranbir Basmati. …
(iv) Basmati 386. …
(v) Taraori Basmati. …
(vi) Basmati 217.
4. What is the difference between Basmati rice and non-basmati rice?
Basmati rice is a premium and elite variety of long grain rice. It is longer than non basmati rice. It holds a special place in the heart of rice eaters. It is worldwide popular for its unparalleled aroma, fine texture, flavor, and outstanding taste. While non-basmati rice comes in all different kinds of shapes and sizes. Some are long, short and some are like beads. Apart from that, after cooking non-basmati rice becomes elongating. Due to its delicious taste, it is used in many dishes. That is why rice is consumed not only domestically but also commercially it is consumed.
5. How to import Basmati rice from India?
Certificates Required to Import and Buy 1121 Basmati Rice:
Following is the list of certificates one must check as per his requirements before finalizing the Basmati Rice import deal:
1. Certificate of Origin
2. Insurance Certificate
3. Certificate of Inspection
4. Fumigation Certificate
5. Certificate of Phytosanitary
6. Conformity Certificate
7. SGS Quality & Quantity Certificate
8. Third Party Inspection Certificate as per Buyer's Requirement
However, as acquiring the aforementioned certificates is quite a tedious job to conclude, the rice importers prefer to be in contact with the rice exporters in India through the inquiry to delivery platforms that provide global procurement solutions to both buyers and sellers.
6. How to Export Basmati Rice from India?
First and foremost, entrepreneurs will need to complete the registration or incorporation of their company. The business owners will need to determine which type of legal entity to incorporate as and submit the application for the same via the SPICe form with the Ministry of Corporate Affairs.
After obtaining the incorporation certificate, the entrepreneurs must apply for and obtain a company PAN card via the NDSL's official portal.
The next mandatory requirement that companies need to fulfil is obtaining the Import Export Code from the Directorate-General of Foreign Trade.
Companies that deal with scheduled products such as those mentioned below will need to obtain an APEDA Registration.
Once the company has all the documents in place, they can start looking for suppliers, vendors, and buyers. They can choose to produce their own rice or procure the same from farmers by establishing an efficient supply chain.
Lastly, the company will have to contact a reputed shipping service to ensure that they are able to fulfil all the orders they undertake.