Titanium is accounted for as a transition metal, and it is known for being lightweight. According to statistics, titanium with a density of 4510 kg/m is the fourth most abundant metal found in the Earth's crust. Titanium is rarely found in its pure form and instead exists in minerals such as anatase, brookite, ilmenite, leucoxene, perovskite, rutile, and sphene. The leading titanium producers are India, Australia, China, Canada, Norway, South Africa, and Ukraine. The best titanium suppliers in India are found in Andhra Pradesh, Orissa, and Tamil Nadu. Studies have discovered that the titanium deposits in India possess a rare large and high-grade deposits of ilmenite.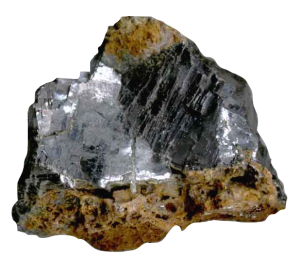 The country initially had five companies that produced titanium minerals from the mineral sand mining on Tamil Nadu, Kerala, and Orissa. The Indian titanium industry contributes 8% of the world's ilmenite supply in TiO2 unit terms. With time the Indian titanium industry began to spread its wings with the establishment of more titanium industries. Every year India produces around 698,000 tons of titanium. The titanium produced in India is used for the manufacture of aircraft, spacecraft, and missiles. Here are the major titanium suppliers of India.
1. Gaurav steel
Gaurav steel is an Indian manufacturer, stockist, supplier, and exporter. The company is into the manufacturing of alloys, stainless steels, and titanium products. For the production of the products, the company makes use of the most excellent grade of raw materials. The products manufactured by the company are known for their notable features and cost-effectiveness. The years of experience in the field has enabled the company to establish its identity in the market.
Products
Titanium Alloy
Titanium Sheets & Plates
Titanium Bars & Wires
Titanium Pipes & Tubes
Location: F-18/1, Pushpak Industrial Estate, Opp.Gujaratbottling, Nr.Maniar trailers lane Rakhial – Ahmedabad – 23 -Gujarat-India
2. StIndia
Established in 1992, StIndia is known as a leading industrial steel pipes supplier. For seven consecutive years, the ISO certified company for their exemplary service has won the All India Award for export excellence. StIndia has been into the manufacturing of stainless steel, carbon steel, titanium, and alloy steel. The company's primary export destinations are the UAE, Saudi Arabia, Kuwait, Qatar, Egypt, Turkey, Oman, Africa, Malaysia, the USA, and Europe. The premium range of their product paired with on-time delivery has earned them a reputation of being the leading titanium suppliers.
Products
Tubes
Piping
Sheets
Plates
Coils
Flanges
Fittings
Round bars
Fasteners
Location: Ashtavinayak Building, Office No.303, 3rd Floor, Sadanand Wadi, V.P. Road, Girgaum, Mumbai-400004, Maharashtra, India
3. Fastwell Engineering Pvt. Ltd.
Fastwell is the 3rd most significant distributor of steel and titanium. The company is a reliable MSL pipe distributor in Mumbai. The products used by the company are used in the aircraft, aerospace, pharmaceutical, biochemist, chemical, power plant, water treatment plant, oil and gas industries. Fastwell engineering Pvt Ltd is the leading manufacturer and supplier of Ferrous and Non Ferrous metals. The firm works with the vision of helping customers to develop energy resources. Products. Fastwell Engineering is the pioneer of titanium and duplex steel manufacturing industry.
Products
Stainless steel pipes
Stainless steel tubes
Alloy steel pipes
Duplex sheets
Titanium pipe
Carbon steel pipe
Duplex steel tubes
Location: 17/B1, A Wing, Abbas Bldg, Jalbhai Street, Near Cama Baug Khetwadi, Grantroad (E) Mumbai – 400004. India.
4. Steel Emporium
Steel Emporium is a renowned manufacturer, exporter, and supplier of a wide range of electrolytic copper, titanium products, and stainless steel. The company established in 1996 has specialized in the production of high-performance copper-based alloys in India. The products made by the company are used in the aerospace, oil, gas, electronics, defense, marine industry.
Products
Titanium pipe
Titanium tube
Titanium round bar
Titanium sheet
Titanium bolt
Titanium flanges
Titanium pipe fittings
Titanium forging
Titanium wire
Location: 102, Durga Devi Street, Mumbai-400004, Maharashtra, India
5. Plus Metals
Plus metals are a company that is involved in the import and export of high quality of aluminum and titanium products. The ISO certified company has earned much acclaim for its premium range of high-grade products. Plus, Metals over the years has successfully not just built an identity of the top supplier of titanium products in the national market but also in the international market as well.
Products
Aluminum plate
Aluminum bar
Titanium plate
Titanium sheet
Titanium bar
Location: Shop No. 2, Ground Floor, Jai Siddhivinayak Chs Ltd (Durgadas) Plot No. 13/13a, Ardeshir Dadi Cross Street, C.P.Tank Mumbai-400004
Are you planning to establish your identity in the titanium industry? Reach out to us at exportsconnect.com by filling the form. We have a resourced list of the top titanium suppliers in India that you can collaborate with. What's keeping you waiting, reach out now.
You can visit http://blog.exportsconnect.com/top-stainless-steel-manufacturers-india/ for list of Top Stainless Steel Manufacturers in India.